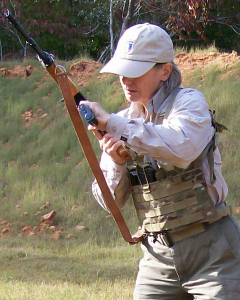 Janet Katz of Paladin Services LLC runs a Multicam low profile AK47 chest rig 3 mag versions during her rifle training courses. Janet admires the low profile rig and says " it is perfect for women and smaller framed individuals". This rig is also ideal for any one running security details if using an AK weapon systems.

Paladin Services LLC is located in South Carolina, Columbia, Found in 1992 by Joe and Janet Katz. They specialize in helping people learn to protect themselves and their families through CWP( Concealed Weapons Permit) classes and weapons training classes.

They offer many different NRA certified weapons training courses:

NRA-Certified Pistol Instructors


NRA-Certified Shotgun Instructors

NRA-Certified Rifle Instructors

NRA-Certified Refuse To Be A Victim Instructors

NRA-Certified Personal Protection In The Home Instructors

NRA-Certified Personal Protection Outside The Home Instructors (Basic and Advanced)

NRA-Certified Home Firearm Safety Instructors
They are NRA certified and members of additional industry organizations
.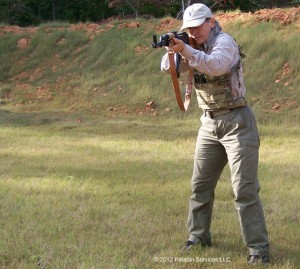 Janet Katz is a nationally recognized training professional. On June 21, 2010, the NRA Womens Programs named Janet  "one of our most outstanding trainers." She is SLED-Certified South Carolina CWP Instructor and NRA certified Shotgun,Rifle,Refuse to be a victim, Personal Protection in the home,Personal Protection outside the home instructors and Home firearm Safety Instructor.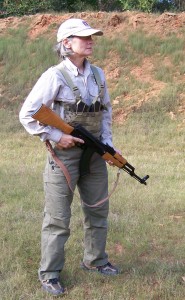 The low profile AK47 chest rig 3 mag version is based upon our 5 mag AK47 chest rig but smaller. The low profile rig is made with the same design, materials and quality construction. Available in the standard or Pull-forward design and a X or H harness.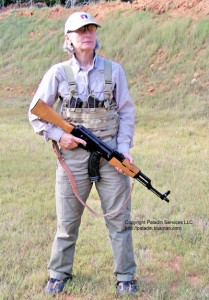 If you are looking for a low profile AK47 chest rig that will support 3 mags this is it. Available in Multicam, A-TACS AU, A-TACS FG, Coyote, Khaki, Ranger Green, OD, Woodland and Black.