Yes, we make custom body armor carriers. All we need is a paper outline of your armor, the custom body armor carrier form and a few details.
We have been building custom body armor carriers for years and have built carriers for armor made by Velocity, American Body Armor (ABA), SAVVY- Armor For Women, PROTECH, Second Chance, Point Blank, US Armor , KDH and many others. 
Do you have a set of custom cut NIJ armor and need an OTV (Outer Tactical Vest)?
Want to give that set of IBA Interceptor armor a new look and feel?
Need a streamline carrier for your issue BALCS cut armor?
Looking for a lighter weight IOTV carrier for that issue armor?
How about OSPREY armor or IDF cut armor?
Are you a range or training officer and need your carrier in Red?
Send a detailed description of your custom body armor carrier so we can give you an estimated quote.
Carrier options
Hard Plate pocket size
Vertical webbing QASM buckle attachment points
Drag handle
Molle webbing
Buckles
Internal Elastic Cummerbund/External Cummerbund
Accessory attachment points (groin, back protector, DAPS)
Shoulder pads
First Spear Tubes/Cummerbund
GRID- laser cut
Color/Pattern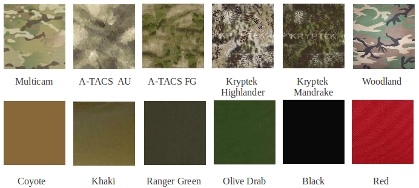 Body Armor Tracing Instructions
Step 1.
Remove your front and back soft armor panels. Trace them out on a piece of paper and cut them both out. You can use butcher paper, poster board, gift wrapping paper or even paper targets…without bullet holes please. Gift wrapping paper works best because you can fold it and put it into an envelope.Make sure to trace ONLY the body armor not the carrier.
Step 2.
Place the following information on each cut out.
1- Contact info on both cut outs (Name,Address,Email,Phone number)
2- Identify which is the front and back panel.
3- Hard plate size.
4- Stab plate insert size.
5- Internal velcro to help prevent armor slip. (Need to indicate if it is hook or loop and where)
6- Velcro loop placement and size of Velcro for ID patches.
7- Include additional carrier options – Color/Pattern,Drag handle,Groin Protector…etc.
8- Brand, size, and model is not necessary but can be very helpful.
Step 3.
Body measurements can help use with shoulder, waist webbing and elastic lengths. Include on one of the cut out the following:
Height,Weight,Chest and Waist.
Step 4.
Feel free to fold the cut outs when mailing. Send us an email and let us know the cut outs are on their way.
Print out the form and mail it in with your outlines:
Beez Combat Systems Custom Body Armor Carrier Form
Mailing Address:
Beez Combat Systems
2223 S Highland Dr. #E6-214
SLC, Ut 84106