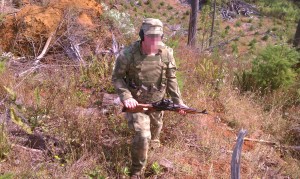 An A-TACS FG AK chest rig padded harness has been spotted in the Western Washington mountains.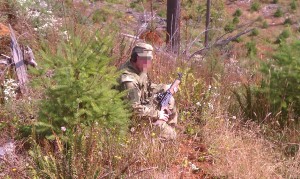 The padded harness is a simple solution to add comfort, function, stability, and enhance performance to your BCS chest rig.
If you are looking for a way to mount a hydration carrier to your chest rig this is it. Three rows of molle webbing provide the attachment points need for a hydration system. The 2″ of velcro are perfect for ID patches. The low profile drag handle is out of the way but accessable if needed.
The shoulders are 2.5" wide and have two pieces of webbing on each side for the routing of a hydration tube or coms. The two pieces of webbing provide plenty of routing options while keeping the padded harness low profile.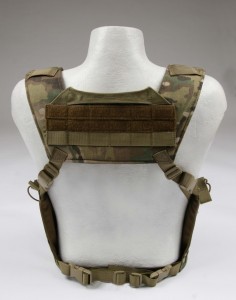 The AK chest rig padded harness is the ultimate upgrade for you BCS chest rig.
Available in Multicam, A-TACS AU, A-TACS FG, Coyote, Khaki, Ranger Green, OD, Woodland and Black.