Here are a few pics of Ken Hackathorn one of the world's foremost authorities on the subject of the tactical deployment of small arms, primarily handguns and sub machine guns using our AK 47 chest rig .
Ken provided valueable recommendations during the prototype testing of the rig.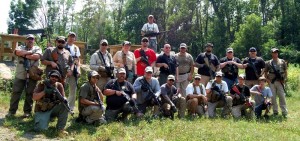 Ken Hackathorn has served as a US Army Special Forces Small Arms Instructor, Gunsite Instructor, and NRA Police Firearms Instructor. He is currently an FBI Certified Firearms Instructor, Certified Deputy Sheriff with Washington County SO, Ohio, and a SRT member and Special Response Team trainer. Ken has trained US Military Special Operations forces, Marine FAST and SOTG units and is a contract small arms trainer to FBI SWAT and HRT.
Ken has provided training to Federal, State, and local law enforcement agencies and been active in small arms training for the past 25 years. He has written firearms related material for Guns & Ammo, Combat Handguns, Soldier Of Fortune, and currently American Handgunner and contributed to at least six other gun/shooting journals. Ken was also a founding member of IPSC and IDPA.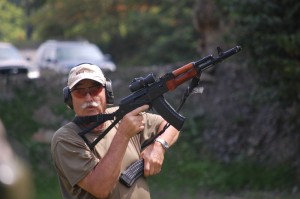 The AK 47 chest rig has received more than positive feedback back from Ken. This chest rig really has changed the way AK 47 mags are carried.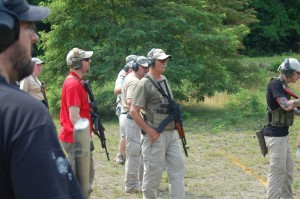 We have worked hard to make the most modern AK 47 chest rig for the American AK shooter in a 4,5,6 and 7 mag version available. This rig is very cost effective and has multiple configuration options: two harness styles, two lat strap styles (pull-forward or standard) and multiple colors – Multicam, A-TACS AU/FG, Coyote, Ranger Green, Khaki, and Black. You really can't go wrong with this rig.