After extensive prototype testing the 762 chest rig is now available. Based upon our popular low profile chest rig design there is now a cost effective 762/308 chest rig that will support 7.62 NATO or .308 bullets for 20 round 308 PMAGS/M14/M1A style mags.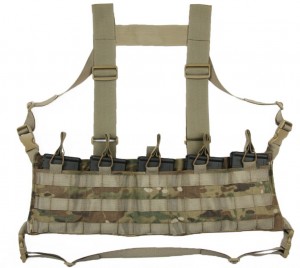 We were able to maintain the three rows of molle across the expanse of the rig to provide for maximum modularity and flexibility for the operator. The over sized pull-tab/elastic mag retention system provides for a secure yet rapid and silent access to the mags. The 762 chest rig is available in a 4 mag or 5 mag configuration to provide load options. The low profile design is an ideal and discreet alternative to a full size chest rig or tactical vest giving the operator tremendous versatility.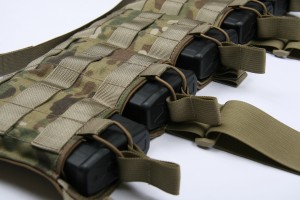 The 2" flat webbing shoulder strap H-harness provides plenty of support and does not interfere with the shouldering of the weapon. The harness provides for plenty of adjustment for use with body armor, outer garments and accommodates most body sizes. The quick release buckles provide easy adjustment. A full length pocket allows for easy access and the storage of additional items.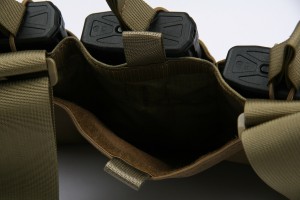 The 762 chest rig is made with 1000D cordura, Mil-spec webbing, thread and hook/loop. Best of all, made 100% in the USA by a company that cares. Multiple color options are available: Multicam, A-TACS AU/FG, Coyote, Ranger Green, Khaki and Black.
If you have been looking for a streamline, low profile and scalable 762 chest rig this is it. This rig is now available, so why wait!!