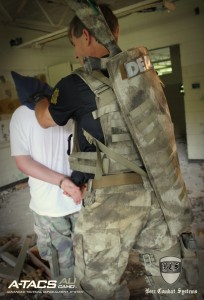 Our Shotgun Scabbard has been on the market for some time now and has really changed the way tactical teams carry a tactical shotgun. This unique Shotgun Scabbard  was designed to provide an effective way to carry, support, secure and deploy a tactical shotgun. It is ideal for tactical teams that need to carry multiple tools.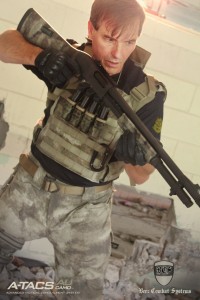 We now have a short barrel scabbard that is based upon the full size Shotgun Scabbard that will support the really short shotguns that are being used more and more today. It also is designed to support short barrel rifles.
The Shotgun Scabbard can be made with padded shoulders, Pry-tool pocket and additional molle if need for molle compatiable pouches. Check out more pics of the Shotgun Scabbard in action
Tactical teams/Breachers if you are looking for a different way to carry your shotgun this is it. Available in Multicam, A-TACS AU, A-TACS FG, Coyote, Khaki, Ranger Green, OD, Woodland and Black. We have you covered.