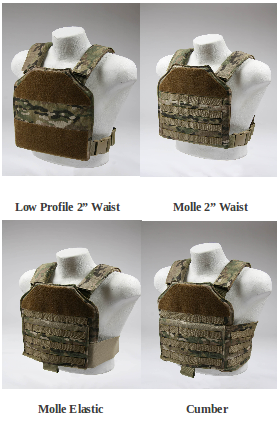 We have added a couple new versions to our Plate Carrier AR500 Omega armor line. You can check out more pics on our store front.
STORE FRONT LINK
The new versions include a 4″ elastic and a full cumber versions. Side plate pockets are available for these two new versions.
This plate carrier by far is the most advanced Plate carrier we have designed. For more details about the design and features check out the Plate Carrier AR500 page.
All versions are available in our standard colors: Multicam, A-TACS AU, A-TACS FG, Coyote, Ranger Green, OD, Khaki, and Black.