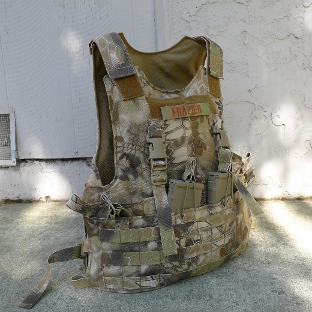 As more BALCS LVR (Low Vis Rig) body armor carriers go out more pictures of the LVR carrier are coming in. The BALCS LVR (Low Vis Rig) is a state-of-art , low profile, modular tactical vest designed for the BALCS cut armor that allows the user modular capabilities while maintaining flexibility for mission specific needs.
The LVR was designed for low vis operations. From the very beginning we have been designing low vis rigs for NIJ, OTV, IOTV and BALCS cut body armor. On the back of the BALCS LVR we incorporated a low profile, reinforced drag handle and a few rows of molle webbing for the attachment of pouches. 4" of loop velcro go around the entire carrier for maximum elastic side adjustment for user comfort and fit.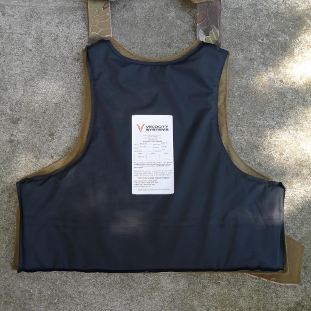 The carrier was built around the BALCS cut body armor industry dimensions standards. The carrier will support BALCS cut armor from Velocity Systems, BAE, KDH, Point-Blank, and many others.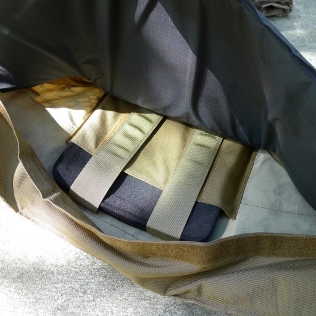 The carrier supports front and back hard plates – SAPI, ESAPI, SWIMMER CUT. The plate pockets supports the plate with 2-2" mil spec webbing and has plenty of adjustment. Many body armor carrier only use one webbing strap. We feel securing and supporting the hard plate in place correctly requires two webbing straps.
The Kryptek carrier goes good with a set of Kryptek camouflage clothing.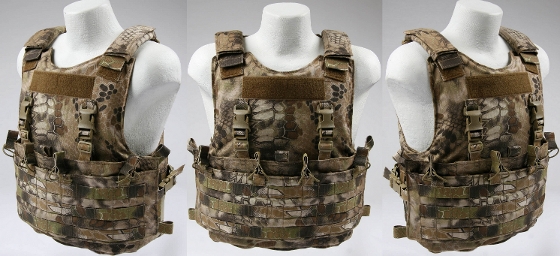 The BALCS LVR (Low Vis Rig) is a scalable low vis rig built for the low vis industry and user.
The LVR is available in: Multicam, A-TACS AU, A-TACS FG, Kryptek Highlander, Kryptek Mandrake, Coyote, Khaki, Ranger Green, Woodland, ABU, ACU, and Black.