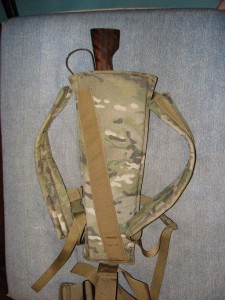 We have custom built many of these shorter scabbards for our customers. The short barrel scabbard was designed for the lever-action Mare's leg style rifles. The back scabbard will support the Rossi Ranch Hand, Puma 92 Bounty Hunter and the Henry's Mare's leg rifles.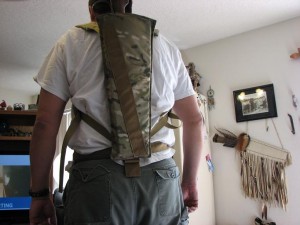 This scabbard is worn on the back and allows for the rifle to be drawn from the back. If you need a way to carry your lever-action Mare's leg all day this is it. Because the scabbard is so short it works well if you are riding a horse or on a four wheeler.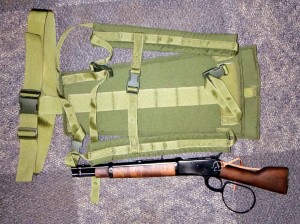 The short barrel scabbard features:
– 1000D cordura construction
– four point harness system
– padded shoulders
– adjustable waist belt
– mounting points
– weapon securing strap
We also offer custom work on the scabbard. If you want molle webbing on the back or additional webbing attachment points give us a call or send an email. Again, if you are looking for a way to carry your Mare's leg lever-action rifle this short barrel scabbard is the way to go.