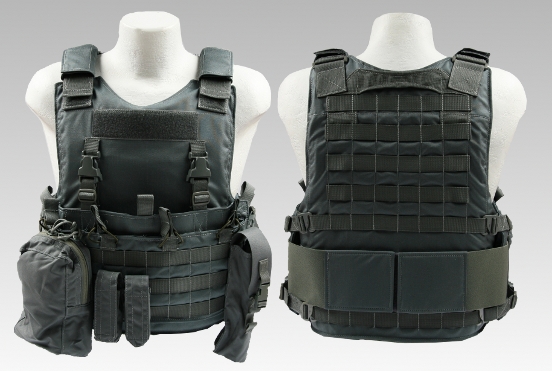 Grey is the new Black – With multiple manufactures bringing grey color products to market.We decided to jump on the wagon. As grey color tactical gear becomes more widely used, a color standard might be established. As for now, there is no standard which makes putting all the pieces together some what difficult.
During our search for information about grey materials we came across an interesting form post – Grey is a very useful color, often it's hue is referred to as 10%-90%, with 50% being a med. or 1-9. Grey typically will mute the colors adjacent to it, black will intensify it, so grey 8-9 would start to make green greener… This is why grey has such a potential. –
Trying to decide on a name for our grey was just as much of a challenge as finding the materials. All of the cool names had been taken. Blue Force Gear is using Urban Wolf Grey, HSGI has Urban Grey, Arc'teryx has Wolf Grey and EMDOM USA is using SDU Grey. We decided to keep it simple and call it Grey…maybe lack of creativity.
All of our Grey gear will be determined by availability of materials on the market. We will attempt to only use the materials that are between 1-9 grey color hue or the best matching greys we can find. The good thing is that we now know that grey typically will mute the colors adjacent to it. So if you combine the grey products from different tactical gear manufactures you should be able to match. As they say, " things aren't all ways black and white, there is some grey area".
Here are a few pictures with Blue Force Gear Urban Wolf Grey and HSGI Urban Grey Taco mags on one of our Grey body armor carriers.
 Our entire product line is now available in Grey.