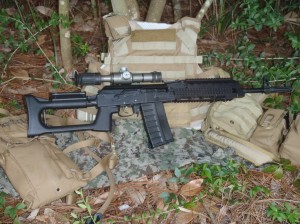 A customer send us a few pictures of his BCS Plate carrier with cumber and his weapon. The PC is a 10×12 Coyote Plate carrier cumber.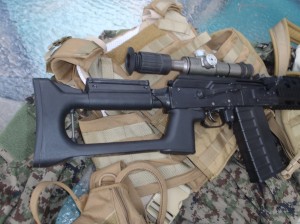 The weapon is a Saiga .308 with 16 inch barrel. The stock is a really cool Black Horse arsenal fixed SVD stock. Check out Black Horse Arsenal
The rail system is a CNC warrior Saiga quad raid. The mags are Uinta 20 round. He also had some trigger work done – polished Arsenal single stage AK trigger group.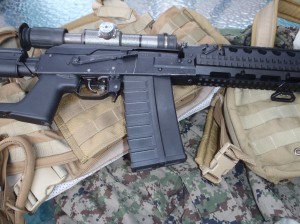 Spetznaz "Nightfighter" 7.62 flash suppressor with a POSP 4X scope.
We appreciate the time and energy spent when customers share pictures of their gear and weapons.
Our Plate carrier line has three different models you can choose from. Low-profile, Molle and Cumber. They are all made with the top load design so you never have to worry about a plate falling out. Available in Multicam, A-TACS AU, A-TACS FG, Coyote, Khaki, Woodland, OD and Black.