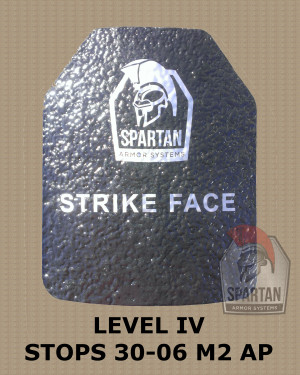 If you are looking for level IV hard plates that stop 30-06 M2 AP.  TheTargetMan/Spartan Armor Systems has them. The good news is that these plates will fit in our AR500 body armor carriers. You don't need a different carrier for these plates.

Four different AR500 Plate Carrier versions provide the end user with multiple options when choosing a plate carrier to support the Level IV composite hard plates. From left to right the PC is available in a low profile, molle, elastic and full cumber version.
If you have any questions about the AR500 plate carrier line and accessories such as the shoulder pads or PC pads send us an email from our contact page.