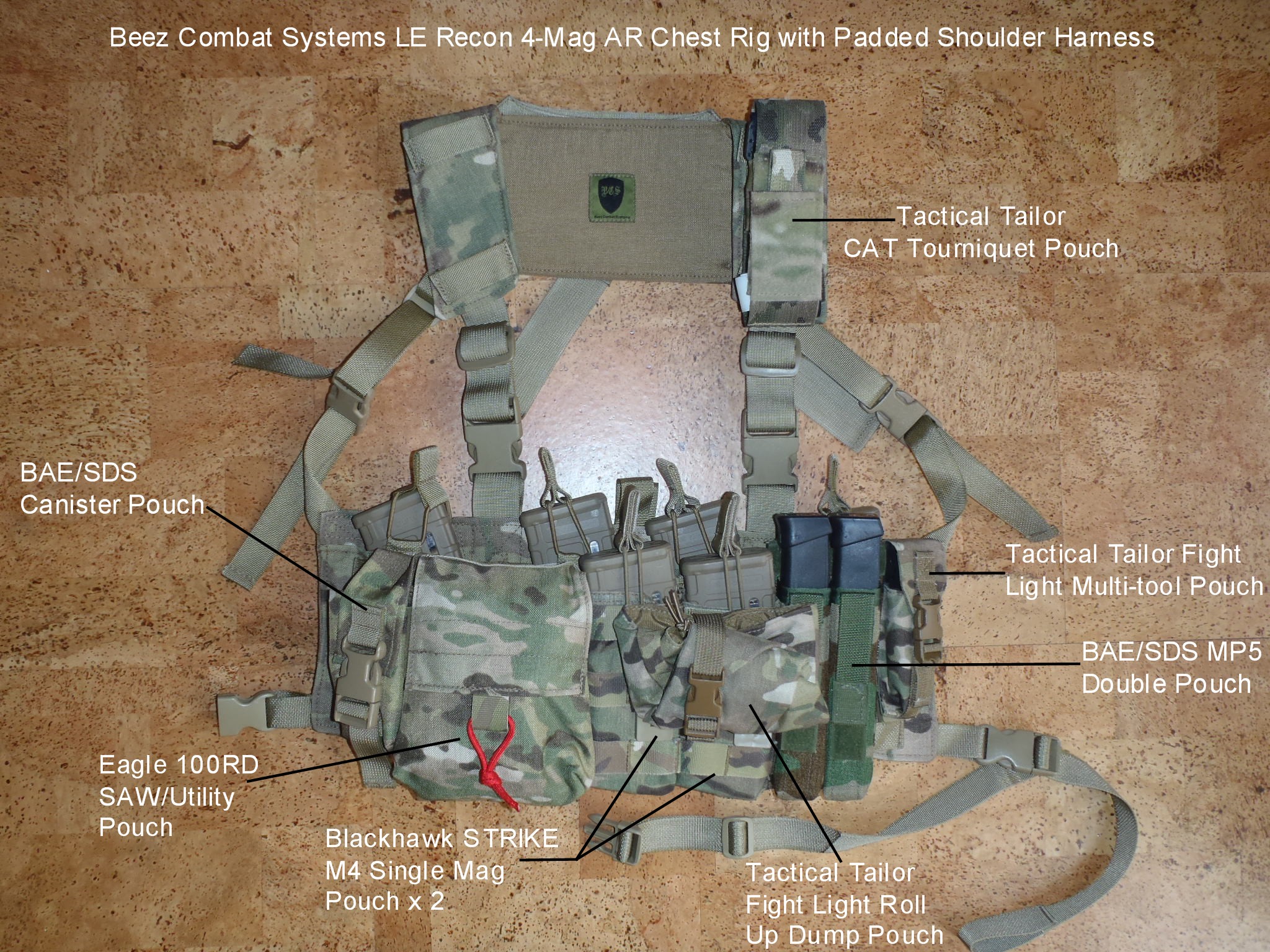 We often get asked how to load out our chest rigs.Well, here is a nice example from one of the trainers at Tactical Advantage. The BCS LE/RECON AR 4 mag chest rigs in Multicam. The LE/RECON chest rig above is our 4 mag version with pull-forward design. The pull-forward design allows you to adjust the rig on the fly. The pull-forward design is by far the most popular configuration on all of our chest rigs. The padded harness provides addition comfort and support. The molle webbing on the padded harness provides a nice place to mount a Tactical Tailor CAT Tourniquet Pouch.
 As you can see the molle webbing across the front of the chest rig allows for plenty of attachment points. Our LE/RECON chest rig is available in a 5 mag and 4 mag version. This rig is by far the lowest profile AR chest rig on the market.
The chest rig is available in :Multicam, A-TACS AU, A-TACS FG, Kryptek Highlander, Kryptek Mandrake, Kryptek Typhon, Kryptek Yeti, Coyote, Khaki, Ranger Green, Woodland, ABU, ACU, Grey and Black.