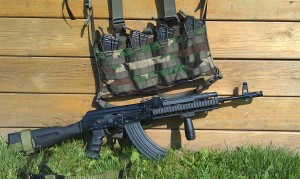 In the beginning there was US Woodland, then MARPAT,UCP, Tiger, then Multicam/OCP and now a reemergence of US Woodland. For some it went a way and for others it never left.
The next few years is set to bring a series of officially US Army issue camouflage schemes that will replace all existing stop-gap patterns. Maybe, just maybe it will be US Woodland so we can go full circle.
The US Woodland pattern is still arguably the most widely-recognized camouflage pattern in the world and still in use by multiple countries and their armed forces, paramilitary forces, police forces, firefighting forces, search and rescue units, as well as other security forces, counter-insurgency/counter-terrorism forces and other emergency services.
ERDL the early version of Woodland was in development around 1948. The official name for the four colour Woodland is known as M81 US Woodland Camouflage pattern It was the default camouflage pattern issued to United States Soldiers, Marines, Airmen, and Sailors from as early at 1981 until the early 2002 when the Marines replaced it with the current digital camo. Other branches have followed with other colors and patterns. So with sixty years of slight pattern evolution there is no wonder why so many still love it.
Because of this love we have brought US Woodland to market. Our AK chest rig Woodland Camo line is available for the AK47 and AK74 rigs. Since we were already at it we decided to make our entire tactical gear line available in Woodland. Plate carriers, BALCS and OTV/IOTV body armor carriers are available in Woodland as well.
Here are a few pics of an AK chest rig Woodland Camo and other Woodland gear:
SVD chest rig US Woodland Camo: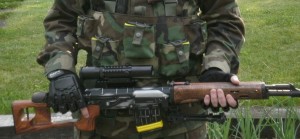 IOTV carrier US Woodland Camo:
BALCS carrier US Woodland Camo: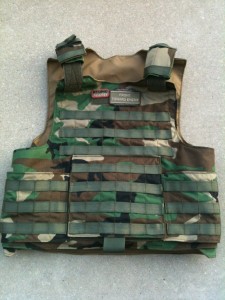 Thanks to all those that sent in pics of their BCS US Woodland Camo gear.
Here are two informative links about US Woodland Camo history: