The Universal Magazine Pouch by Beez Combat Systems is a new piece of military kit that everyone should have! The Universal Magazine Pouch includes an increased carry capacity allowing the operator to store additional essential gear and equipment. This includes three AR style magazines, two AK style magazines and even two 308 style magazines with a 20 to 25 ammunition capacity.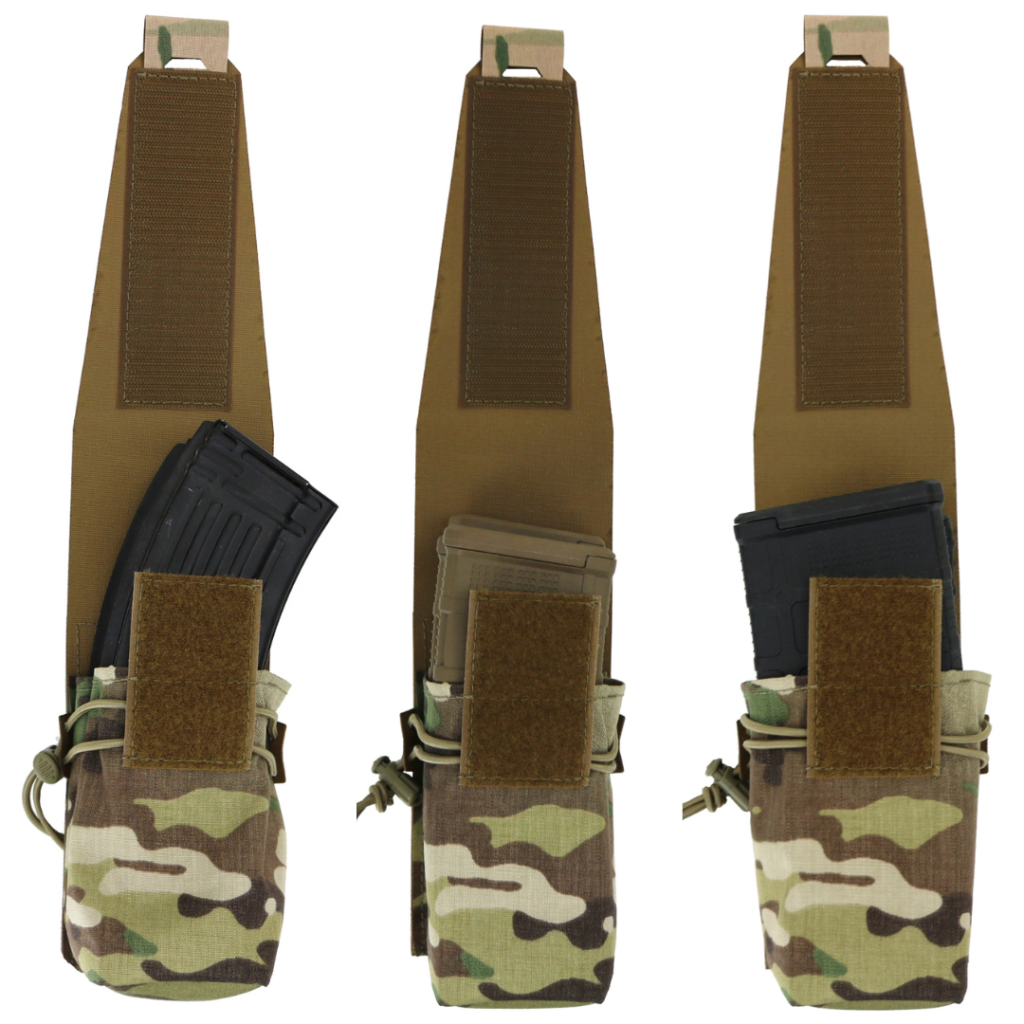 MOLLE compatible GRIDLOK attachment technology is also included on the Beez Combat Systems Universal Magazine Pouch. This allows the operator to eradicate the need for a third party load bearing piece of equipment. The GRIDLOK attachment technology designed by Beez Combat Systems is laser cut and provides increased strength over most other MOLLE compatible attachment technologies.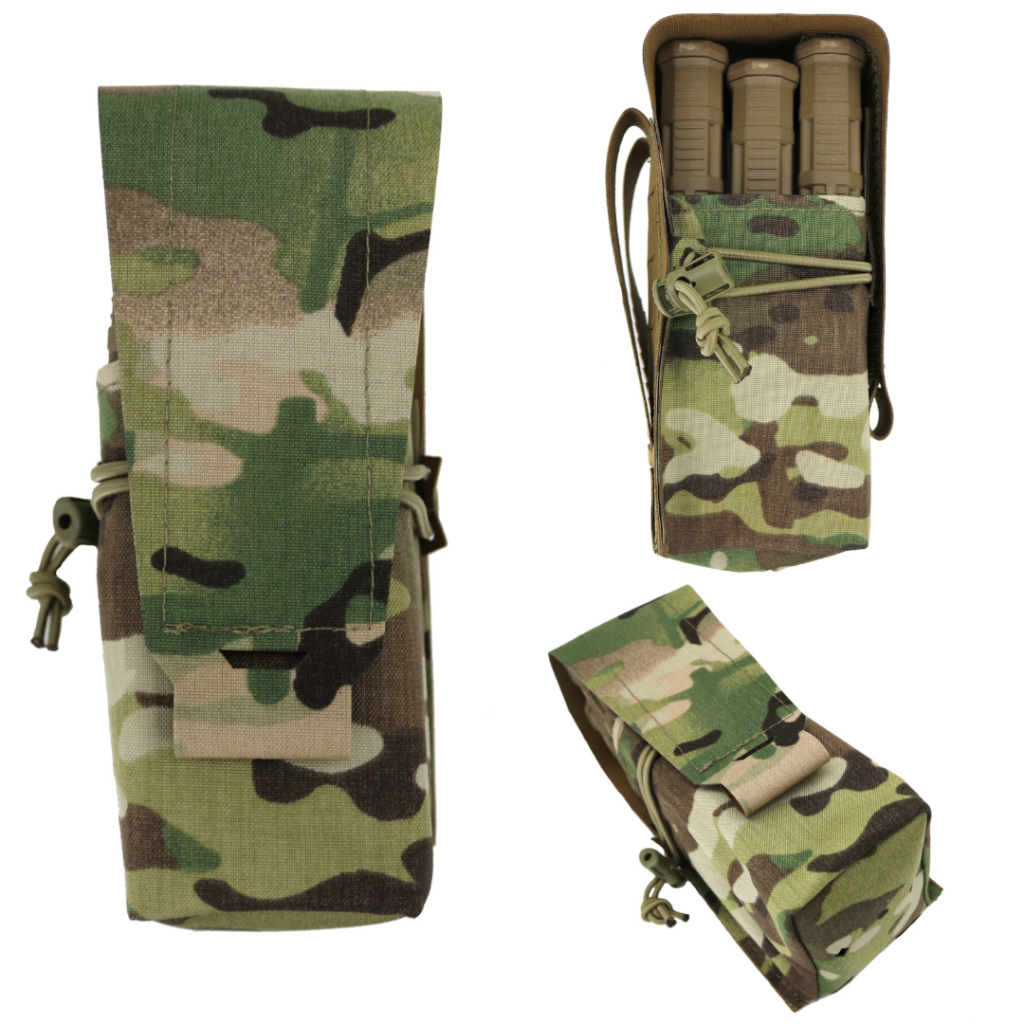 The Universal Magazine Pouch also includes a bungee / cord lock to ensure a snug fit and reduce any potential magazine rattle from the operator's choice of magazine. A bungee pull tab lock down system also provides the Universal Magazine Pouch with additional retention for items not limited to magazines. For example, a variety of water bottles and other essential gear and equipment can also be stored in the Universal Magazine Pouch by Beez Combat Systems.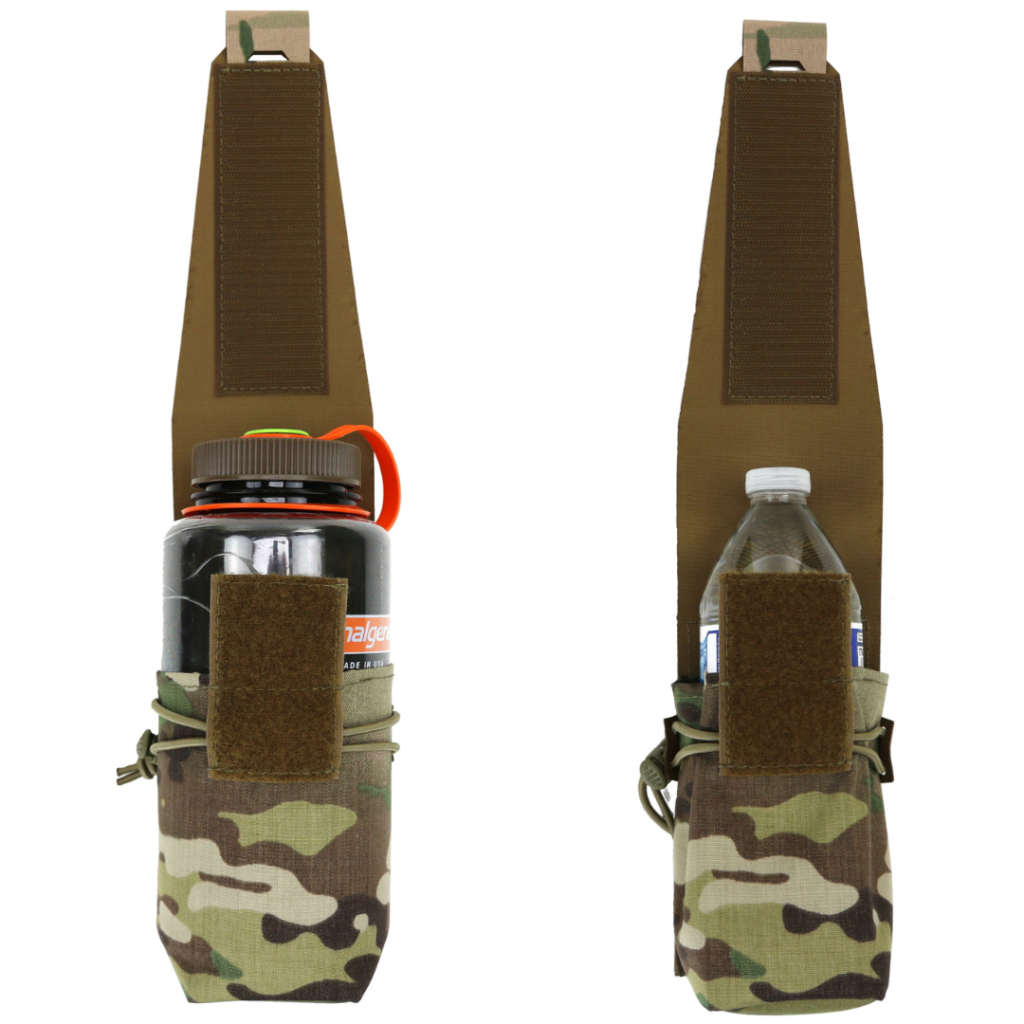 A front Velcro flap is also provided on the Universal Magazine Pouch securing the magazines and other items into place while simultaneously allowing the operator ease of access. The Universal Magazine Pouch is 100 percent laser cut and is manufactured in the United States. Laser cut drain holes provide proper drainage if needed as well as the Universal Magazine Pouch mounts vertically. Finally, the bungee retention secures any bottle into place from the inside of the pouch preventing shifting while on the move.