The SVD chest rig was designed to support SVD mags and support the Dragunov sniper rifle.  This SVD chest rig has been updated with quick release buckles, molle compatible webbing, large rear pocket and a unique elastic/snap mag retention system.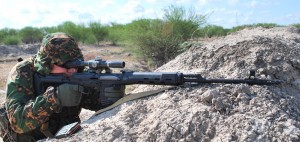 Check out the pattern!! This is SURPAT(Survival Pattern)  This brand-new camo was designed by SURVIVAL CORPS in co-operation with units of Russian Special Forces.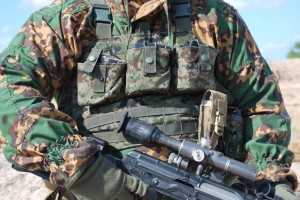 The SVD chest rig is available in a 6 mag seen here or a 10 mag configuration. The two rows of molle across the rig really brings some functionality and configuration for mission specific operations.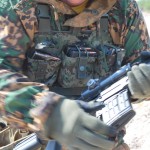 SURPAT is available!!! Check out our other color options- Multicam- A-TACS AU, A-TACS FG, Coyote, Ranger green, Olive Drab, Khaki, and Black