The MRZR Alpha Light Tactical Vehicle offered by Polaris Government and Defense for the U.S. Military is used primarily among special operations groups and expeditionary forces. Compared to other ATV style vehicles the MRZR offers superior maneuverability and off-road capabilities. The MRZR was designed to assist and support infantry mobility, command and control logistics and even missile launch missions. The MRZR is offered in two options: the Alpha 2 and the Alpha 4. The Alpha 2 MRZR carries two personnel while the Alpha 4 MRZR carries four personnel.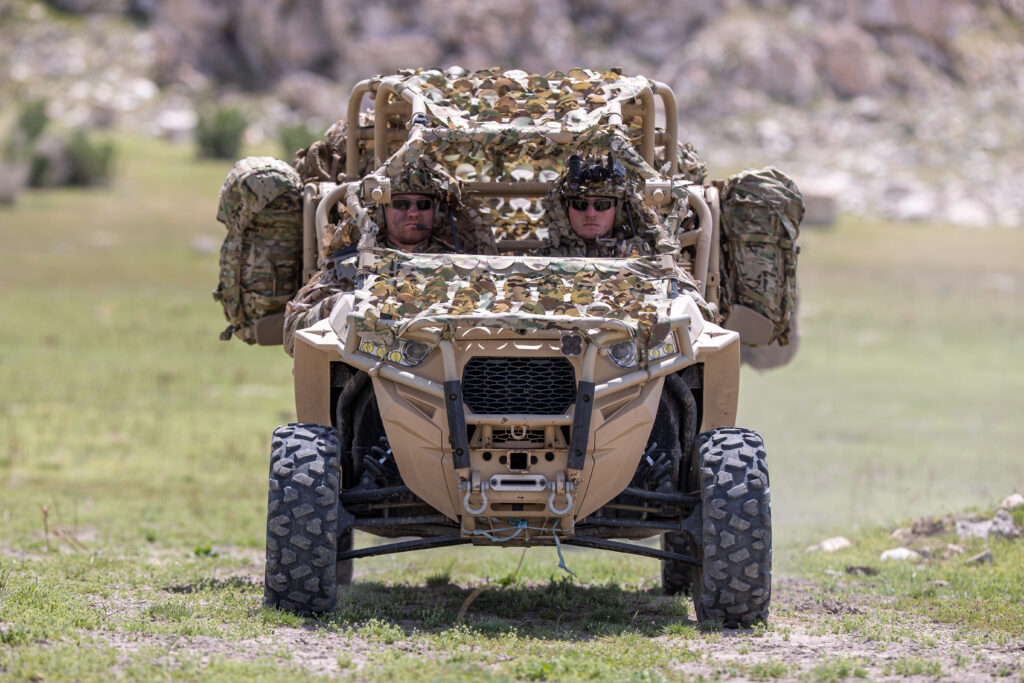 The MRZR is equipped with an OBD2 sensor for immediate on-board diagnostics allowing personnel to diagnose and repair the MRZR while in the field. The MRZR is also designed to equip advanced intelligence, reconnaissance, communications and surveillance systems as well as even direct-fire weapons.
As of right now the MRZR by Polaris is one of the most advanced lightweight transportation vehicles available amongst the armed forces.
Beez Combat Systems has designed the
Predator Ghillie™ MRZR Panel Wraps
to break up the existing outline and silhouette of the MRZR by Polaris. The Predator Ghillie™ MRZR Panel Wraps give the vehicle increased camouflage capabilities while deployed on missions. The Predator Ghillie™ MRZR Panel Wraps are especially useful for mission sensitive objectives involving reconnaissance, surveillance, intelligence gathering and communications.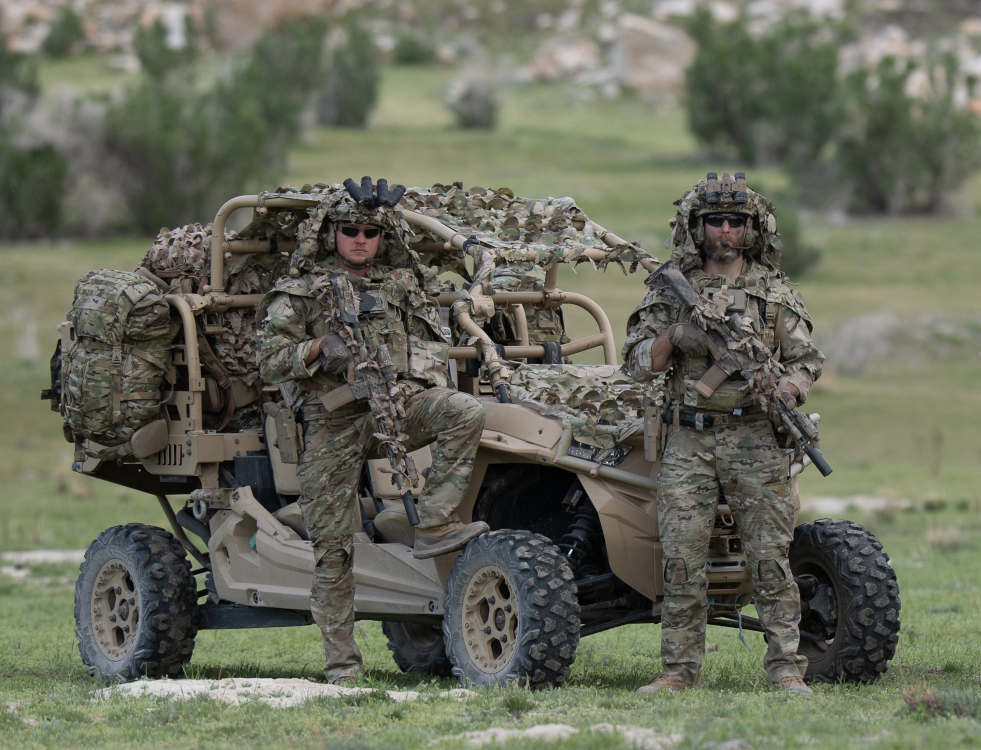 The Predator Ghillie™ MRZR Panel Wraps are designed uniquely to the Alpha 2 and Alpha 4 MRZR providing enhanced silhouette breakup. Visit Beez Combat Systems for more information on the Predator Ghillie™ MRZR Panel Wraps.