The Beez Combat Systems GRIDLOK Handcuff Pouch is an ideal piece of equipment for law enforcement as the GRIDLOK Handcuff Pouch supports the standard size law enforcement restraints. This works especially well for agencies such as bail bond recovery and fugitive recovery as oftentimes individuals working within these agencies operate utilizing their own personal tactical gear and equipment. Utilizing the Beez Combat Systems GRIDLOK Handcuff Pouch ensures that the equipment attached, specifically the GRIDLOK Handcuff Pouch, has zero pouch slouch and is lightweight.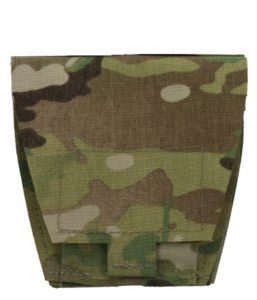 The Beez Combat Systems GRIDLOK Handcuff Pouch is one hundred percent laser cut and includes GRIDLOK attachment technology which is MOLLE compatible. On the front of the GRIDLOK Handcuff Pouch is a front flap that ensures the handcuff restraints are secured into place via a two inch Velcro attachment. The GRIDLOK Handcuff pouch holds one pair of handcuff restraints and mounts vertically to any piece of tactical equipment such as tactical or combat belts, chest rigs and plate carriers. Newer more modern tactical gear such as the Beez Combat Systems SIDEWING can also secure the GRIDLOK Handcuff Pouch in place via GRIDLOK attachment technology.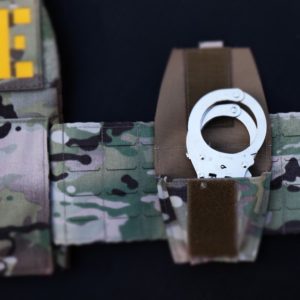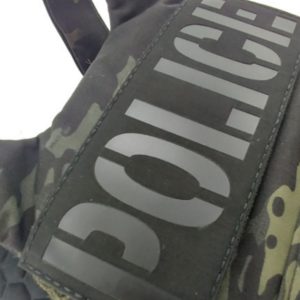 The GRIDLOK Handcuff Pouch by Beez Combat Systems is available in a wide variety of colors that may suit any law enforcement department's required colors. For example, solid black is available which is commonly seen as the standard color among law enforcement agencies throughout the United States but also Multicam is available as well as even Multicam Black.  Other solid colors are available for individual law enforcement officers that coincide among S.W.A.T units such as Ranger Green, Coyote and Wolf Grey. Traditional colors are also available such as M81 Woodland and even A-TACS IX for a more modern color.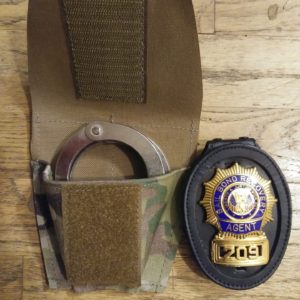 The Beez Combat Systems GRIDLOK Handcuff Pouch works great if the operator is utilizing the Beez Combat Systems APTUM™ Plate Carrier. The APTUM™ Plate Carrier is an excellent body armor carrier for law enforcement officers working in various departments. The GRIDLOK Handcuff Pouch is manufactured entirely in the United States and starts at the affordable price of $23.99.