The Beez Combat Systems ETQH tourniquet pouch secures the North American Rescue CAT (Combat Application Tourniquet) tourniquet (up to Gen7), ratcheting style tourniquets and the RATS style tourniquet comfortably into place. The ambidextrous design allows the operator to place any style tourniquet easily through either side of the ETQH pouch while still maintaining enough retention to not let the operator's preferred tourniquet slip loose.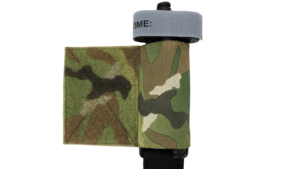 The unique design of the Beez Combat Systems ETQH pouch is that it can be secured to a wide variety of different loadouts. In retrospect the ETQH pouch is the counterpart to the BETQ pouch as the BETQ pouch secures primarily to belt loadouts. The ETQH pouch can be secured to any plate carrier flap, chest rigs and micro chest rigs with inverse Velcro and of course Beez Combat Systems SIDEWINGS. The Beez Combat Systems ETQH pouch can also be secured to plate carrier placards if utilizing tactical equipment such as the Beez Combat Systems MICRO X chest rig series.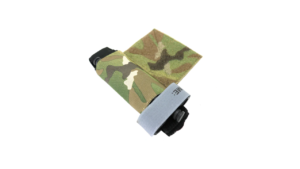 The ETQH pouch can be positioned in a variety of places the most comfortable and accessible being at the front directly below the loadout. This allows the operator the most of ease of access with no obstruction as well as saves precious real estate allowing the operator to utilize as much space as possible.
The ETQH pouch is 100 percent laser cut and is completely manufactured in the United States. The ETQH pouch is available in a wide variety of camouflage patterns as well.