The Beez Combat Systems I/O Belt™ (Inner/Outer) can now be purchased separately providing the end user with an additional option for a daily belt. This is especially useful for end users who keep their duty or tactical belts nearby and need to quickly and rapidly access their equipment. Belts such as the BEEZ EDC BELT allow the end user the ability to adorn their everyday carry items; the BEEZ I/O BELT™ is capable of mounting heavier equipment necessary for a variety of different emergency scenarios. This allows end users who keep items such as rifle magazine pouches and IFAKs on their battle belts the ability to simply mount their outer portion of their BEEZ I/O BELT™ onto their inner portion already on their person.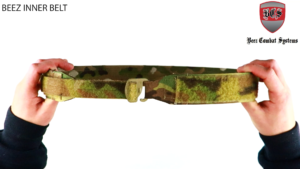 The inner portion of the Beez Combat Systems BEEZ I/O BELT™ consists of a MIL-Spec thread and Velcro exterior allowing the end user the confidence that their equipment is secure and easily accessible. The inner portion of the BEEZ I/O BELT™ is equipped with a G-Hook Buckle keeping the BEEZ INNER Belt extremely lightweight regarding its fastening ability. To adjust the waist size of the BEEZ INNER Belt all that is needed is to simply adjust the Velcro strap located directly next to the G-Hook Buckle.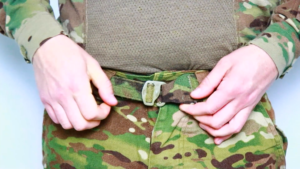 The Beez Combat Systems BEEZ INNER Belt is constructed from state of the art laser cut laminates combined with American made webbing. The BEEZ INNER Belt is 1.75″ in height and maintains enough rigidity while still providing comfort to the end user when bent over, prone or taking a knee.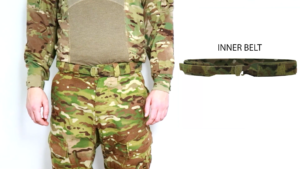 The Beez Combat Systems BEEZ INNER Belt is available in a wide variety of camouflage patterns and comes in various sizes. The BEEZ INNER Belt is not designed or engineered to be used with any sort of harness, SPIES extraction harness or to be used in a rappelling function.