Pictures are starting to coming in of the AR500 Plate Carrier Cumber with side plates. This Plate carrier is super low profile even with 6×8 side plates.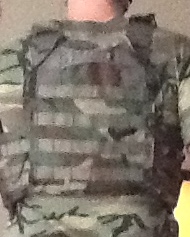 The 6×8 side plate pockets are ran on the inside of the cumber to keep the profile as  clean as possible. The side plate pockets are connected to the cumber with Malice clips.
The woodland camouflage looks good!!!
Check out the other versions of the Plate carrier AR500 
If you looking for the best AR500 steel plates on the market by far TheTargetMan is leading the pack.